Adult Mental Health
About Adult Mental Health
Mental health symptoms can significantly impact many aspects of a person's life, including his or her relationships, family functioning, work, leisure time, and overall quality of life. Tri-County Behavioral Healthcare offers mental health services and provides resources and referrals to help our clients make positive changes in their lives.
---
Core Services
Tri-County offers an array of mental health services for eligible individuals. Additional specialty services are also available to individuals who qualify. Eligibility for certain services varies by program, is based upon assessments and current availability. Every individual served will be provided with a recovery team who will work collaboratively with the person to identify what services and supports would be beneficial for the person to achieve their own unique recovery goals.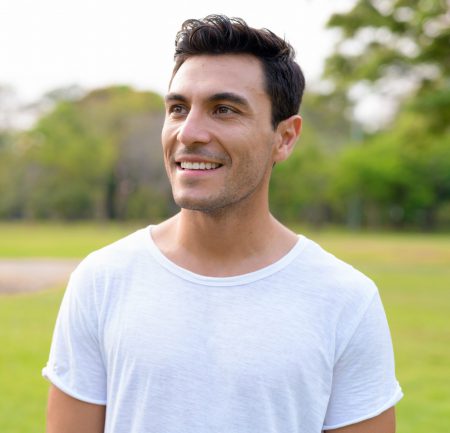 Medication Management
Medication services are provided to all eligible individuals who could benefit from psychiatric medication to address and alleviate symptoms related to mental illness. An initial psychiatric evaluation will be conducted with the Prescriber to establish a medication regimen. After the initial appointment, routine 15-minute appointments will follow for medication management.  Prescriptions may be filled through your pharmacy of choice, or at one of the two locations at Tri-County. We offer a Prescription Assistance Program through the East Texas Behavioral Healthcare Network for those who qualify.
Case Management
Case management services are provided to all individuals served. Case managers will work collaboratively with you to identify your needs and strengths, monitor how you are responding to treatment, collaborate with you to identify goals and develop a Person-Centered Recovery Plan. Our case managers will also coordinate care with other community agencies and referrals to offer a holistic and individualized approach to your recovery.
Adult Psychosocial Rehabilitation and Skills Training Services
Adult Rehabilitation Services are offered to individuals served based upon eligibility and availability of the service. These services may be offered at Tri-County facilities, as well as in the home or community settings for the convenience of our individuals served. The frequency and intensity of rehabilitation services will depend on the agreed upon level of care, as described in the recovery plan. Your Mental Health Specialist will work with you to learn skills to address symptom-related problems that interfere with daily functioning, and help you successfully integrate into the community. Examples of skills include communication skills, skills for managing daily responsibilities and independence, coping with stress and symptoms, social skills, and care coordination.
Supported Housing
Supported Housing services are provided to individuals who need assistance in accessing and maintaining a place to live. These services may involve assistance with locating a safe and affordable living arrangement as well as working collaboratively with the individual to access resources and develop skills necessary to maintain housing.
Supported Employment
Supported Employment services are provided to individuals who need assistance in obtaining and maintaining employment. These services may involve providing training which helps individuals find and keep employment and offering guidance and techniques to assist individuals so they can better respond to various employment challenges that may arise.
Peer Support
Tri-County offers Peer Support services by Certified Peer Specialists. Our peers take a unique approach to recovery, using their own lived experiences to help support and assist individuals to reaching their own recovery goals.
---
Should you have questions about Adult Mental Health Services, please call Routine Services at 1-800-550-8408.
Eligibility

In order to be eligible for adult mental health services, you must meet the following criteria:
Currently reside in Montgomery, Liberty, or Walker county
Meet diagnostic criteria for Major Depression, Bipolar Disorder, Schizophrenia, or Schizoaffective Disorder or another qualifying diagnosis as determined during the Intake Evaluation
Age 18 or older
Eligibility for ongoing outpatient services is determined after completing a Health and Human Services Commission assessment tool called the Adult Needs and Strengths Assessment (ANSA).  The ANSA will be administered to determine eligibility and service offerings.
Cleveland: Monday, Wednesday, and Friday 8:00 a.m. – 10:00 a.m.
Conroe: Monday-Thursday 9:30 a.m. – 11:00 a.m.
Huntsville: Monday and Thursday 9:30 a.m. – 11:00 a.m.
Liberty: Tuesday and Thursday 8:00 a.m. – 10:00 a.m.
---
Should you have questions about Adult Mental Health Services, please call Routine Services at 1-800-550-8408.
Access and Intake
Tri-County has transitioned to using a 'walk-in' intake process, which allows you to meet with a mental health clinician the same day you request services in order to determine eligibility for services.  If eligible for services, an appointment with a prescriber will be scheduled on another day, generally within two weeks.
If scheduled for an intake, it is recommended to arrive 30 minutes prior to the scheduled appointment time. Potential clients will not see a prescriber, nor will they receive medication, on the same day they come through our intake walk-in.
---
Admission Process
Step 1
Come to one of our outpatient clinics during walk-in hours. During walk-in, you will:
Meet with a Financial Specialist to complete a Financial Assessment; and
Meet with a mental health professional to complete a brief mental health screening.
During the screening, you will be asked some basic questions about your current symptoms and history in order to determine if you may be eligible for services. From there, you may be scheduled for an Intake Evaluation. A same-day evaluation may be offered, based on the individual's willingness to wait. We can also offer appointments for a later date, as needed.
Please note: We are unable to provide medications through the walk-in clinic or during the Intake Evaluation. You will not be prescribed medication until your first visit with a prescriber.
Step 2
If you are scheduled for an evaluation, attend your scheduled Intake Evaluation. This evaluation may last approximately 1 to 1.5 hours. During the evaluation you will meet with a mental health professional to discuss your symptoms and history in further detail.
Following the evaluation, you may:
Be scheduled for an appointment to meet with a prescriber and case manager;
Be placed on our mental health waiting list until further services are available; or
Be referred to a more appropriate provider for further services.
Step 3
If you are scheduled with a prescriber, attend your initial psychiatric appointment. This appointment may last 1.5 to 2 hours. During this appointment, you will meet with a psychiatrist or nurse practitioner, a nurse, and a case manager.
---
Should you have questions about Adult Mental Health Services, please call Routine Services at 1-800-550-8408.
Adult Outpatient Walk-In Clinic Locations and Times
---
Should you have questions about Adult Mental Health Services, please call Routine Services at 1-800-550-8408.
Walk-In Checklist
We ask that you bring the following documents when you come in for walk-in:
Proof of residence in Montgomery, Liberty or Walker County (required)
Proof of income (required)
Picture ID (i.e., Driver License, State ID, Passport) (required)
Social Security Card (if applicable)
Proof of insurance (if applicable)
Proof of guardianship for adults with a legal guardian (if applicable)
---
Should you have questions about Adult Mental Health Services, please call Routine Services at 1-800-550-8408.
Frequently Asked Questions
What programs are offered by Tri-County Behavioral Healthcare for Adult Mental Health clients?
Tri-County offers case management, medication services, and dependent on eligibility and need: crisis, adult rehabilitation, supported housing, supported employment, and substance use disorder services. Tri-County also offers referrals to various community programs.
How do I make an appointment?
For current clients please call the appropriate office and ask to schedule an appointment, or contact Routine Services at 1-800-550-8408. If you are interested in being evaluated for services, please let us know when you call.
Montgomery County, Intake (First Visit) Appointments: 936-521-6400 Montgomery County, Routine (Current Client) Appointments: 936-521-6300 Walker County: 936-291-5800 Cleveland: 281-432-3000 Liberty: 936-334-3299
What is the intake process?
You will meet with one of our staff to determine eligibility for services. Please bring your photo ID, Social Security card, proof of residency (utility bill), a wage detail or check stub, and proof of insurance (if available).
Based on the outcome of the appointment, you may be offered services, placed on our waiting list, or referred to outside providers.
What is the Crisis line?
The crisis line is 1-800-659-6994.
What is my case manager's contact information?
Does Tri-County provide referrals to alcohol/drug rehab programs?
Yes, please see our Substance Use program for more information. You can use the following link to access the site: our-services/substance-use-disorder/
Is family counseling available?
Tri-County does not currently offer family counseling. Please discuss your desire for counseling with your case manager for referrals.
Does Tri-County assist with medication costs?
Tri-County is able to assist with some medication costs for our clients.
Does Tri-County offer transportation services to appointments and to pick up medications?
Tri-County is not currently able to offer transportation services to appointments. Please discuss your need for transportation assistance with your case manager for referrals.
Is there a program to assist in applying for disability?
Yes. You must be a current client, and your case manager or the financial counselor can refer you. You can also call our front desk and ask to speak with our Consumer Benefits Consultants.
What information would I need to provide to apply for a disability screening at Tri-County Behavioral Healthcare?
You will need treatment history, documentation of work history for the last 2 years, current income, and your diagnosis. Other information may be requested by the Consumer Benefits Specialist.
Is there a program at Tri-County that can help me find and/or maintain employment?
Ask your case manager about our supported employment program to see if you are eligible.
What is a Mental Health Warrant?
Is there a program at Tri-County that can assist in finding housing?
Yes. Please speak with your case manager for a referral.