Criminal Justice Services
About Criminal Justice Services
Criminal Justice Services provide a full range of mental health services for individuals that are qualified for mental health services by Department of State Health Services standards and are engaged with the criminal justice system.
Adult TCOOMMI
Adult Criminal Justice Programs consist of  Texas Correctional Office of Offenders with Mental and Medical impairments (TCOOMMI).
Eligibility Requirements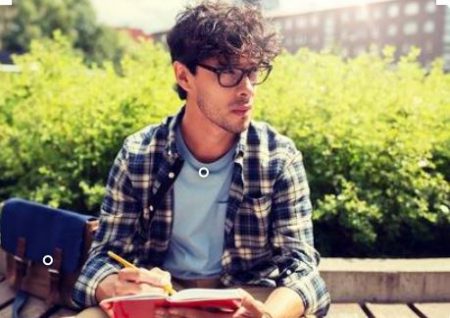 Tri-County's Criminal Justice Programs are available to:
Adults on felony probation in Montgomery and Liberty County

Adults on parole in Montgomery, Walker, and Liberty County

Adults on conditional bond for mental health treatment
Adult Criminal Justice Programs are not accessible by the general public. In order to participate in these programs, individuals must first be referred to the program by a probation or parole officer, clinical staff performing mental health assessments in the jail, or by court officials/defense counsel for a defendant found not competent to stand trial. Individuals that qualify for these programs are admitted without regard to ability to pay for the services.
Adult Service Locations
Montgomery County: 
233 Sgt. Ed Holcomb Blvd S., Conroe, TX 77304
Liberty
: 
2000 Panther Ln, Liberty, TX 77575
Jail Diversion
Eligibility Requirements
Adults released from Montgomery, Walker or Liberty County Jail on conditional bond for mental health treatment
Qualifying Mental Health Diagnosis
Must not have previous assault on criminal record
Bond must be set under $10,000
Must be agreeable and have the means to comply with rules/regulations of program (Tri County Appointments, Bond Supervision Appointments, Random drug tests)
Must not have already been sentenced on current charges
Must be at least 18 years old
Outpatient Competency Restoration (OCR)
Eligibility Requirements
At times, individuals who are charged with crimes lack the rational understanding of the legal proceedings, they are unable to aid in their own defense, and they are found incompetent to stand trial by court. In these circumstances, the cases can not legally proceed until the defendant participates in the Competency Restoration Program. This program can take place in a hospital setting, and some individuals may be eligible for Tri-County Behavioral Healthcare's Outpatient Competency Restoration Program. Individuals must meet the following eligibility requirements in order to participate in OCR at Tri-County.
Be approved for the program by the court
Determined incompetent to stand trial by the court
Not be at risk of danger to self or others
Must agree to comply with all treatment recommendations
OCR Program
Adults who have pending criminal charges may be deemed incompetent to stand trial by the Court. In such cases, defendants must first complete competency restoration legal training before their case can proceed. In most cases, individuals deemed incompetent to stand trial are required to complete their restoration in a hospital or they can be diverted to The Outpatient Competency Restoration (OCR) program. The OCR program allows defendants the opportunity to live at home or in a licensed assisted living group home while completing the required court-ordered treatment. The array of services provided by OCR include the following:
Psychiatric care by a licensed psychiatrist
Psychiatric medication
Transportation to psychiatric appointments
Transportation to bond supervision  and medical appointments
Ability to House participants in a Licensed Group Home for those not living in their own home
Transportation to all court dates and appointments with attorneys
If appropriate and allowed by the court, individuals can live at home while participating in the OCR program
---
For  more information about the OCR program, call the OCR Coordinator at
936-521-6446
.
Juvenile Justice Services
Tri-County does not have a dedicated Juvenile Justice Program. If you have questions about Juvenile Justice Services they can be addressed through Child and Youth Services staff at 936-521-6301.
Frequently Asked Questions
How do I apply for Criminal Justice Services?
TCOOMMI referrals are provided by TDCJ Continuity of Care, probation and parole officers.  Interested persons or family members should contact the probation or parole officer and ask to be referred to mental health services. Jail Diversion Contact Montgomery County Jail Liaison at
936-538-3490
or Walker or Liberty County
936-521-6412
Are Criminal Justice Services' mental health services the same as other Tri-County services?
The type of services is the same because of State standards for mental health services; however, they differ in some areas: the amount of involvement of the probation/parole officer, individuals admitted to Criminal Justice Services are not placed on a waiting list for services, and services are provided to these individuals without regard to insurance or ability to pay for the services.
My family member (with a mental impairment) is in jail – what should I do?
If possible, obtain the services of an attorney and arrange for the person to be released from jail on bond. Criminal Justice Services staff cannot provide legal advice but can assist with mental health related concerns, such as continuation of medications while in jail or links to services when released.
My family member, who is a Tri-County client, is in jail – what should I do?
Contact the Tri-County Case Manager who works with the family member to coordinate continuity of care medication services while in jail and continuation of services upon release.
Who can I contact for more information?