IDD Services
About IDD Services
Tri-County's Intellectual and Developmental Disabilities program provides Case Management services for individuals with intellectual disorders and/or related conditions. A Service Coordinator helps the individual identify needs, gain access to needed support and services, improving quality of life.
---
Services Offered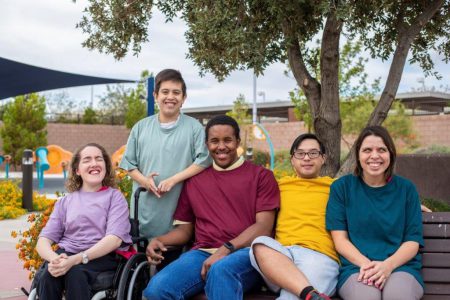 Intake and Admission Services
Intake and Admission services are provided to all persons seeking admission to services or seeking placement in State Supported Living Centers for IDD, Home and Community Based Services, or Intermediate Care Facilities (ICF) for IDD.  Our access and screening staff will gather detailed information about the individual. When necessary, an individual may have to be tested again to verify eligibility.
Case Management Services
Targeted Case Management services are provided to all individuals served through Service Coordination. Service Coordinators aid in accessing medical, social, educational, and other appropriate services to help each individual achieve a quality of life that is acceptable to the individual and legally authorized representative (LAR). This includes Crisis Prevention and Management, Monitoring, Assessment, Service Planning, and Coordination. Additionally, service coordinators can assist individuals with obtaining and maintaining services with Texas Home Living, Community First Choice, General Revenue, Home and Community Based Services, and PASRR services.
Continuity of Care Services
Continuity of Care services are provided in order to ensure smooth transitions between Tri-County and State Facilities. Services may include admission assistance into state supported living centers or assistance in finding a suitable community placement for those leaving a State School.
Respite Services
Respite services facilitate temporary relief to the primary caregiver for individuals that require continuous supervision and supports. Families select and provides knowledge to the selected relief provider. Number of hours is based on funding. Individuals enrolled in the Texas Home Living is a Medicaid funded program and receives respite hours based on their specific plan.
Day Habilitation (Life Skills) Programs
Training is provided at Day Habilitation (Life Skills) sites and at community settings. Individuals participate in activities designed to enhance or develop skills specific to their needs and interests. Opportunities include grooming, communication, social interactions, domestic skills, academic skills, pre-vocational, job readiness, and age appropriate recreational and leisure activities that enhance self-esteem.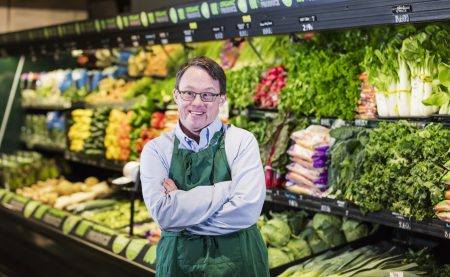 Supported Employment Services
Supported Employment Services assists individuals with finding and maintaining employment, assists individuals with the application process, and provides support through interview process. Once an individual starts a job, a staff coaches the individual in following expectations of the job, work routine, and adjusting to the demands of a job.
Community Support Services
Community Support Services provides supports to individuals living within the community, with family, or independently. Services are based on assessment to assist individual to acquire, retain, and improve skills on activities of daily living both in the home and in the community. Activities include personal hygiene, mobility, money management, shopping, self-advocacy, leisure activities, self-administration of medication, and use of adaptive equipment.
IDD Crisis Services
Crisis interventions specialists train groups and providers to work with persons with IDD who are at risk of needing crisis services. This the CIS helps persons access crisis respite and develop crisis prevention plans. The CIS also works with the local mobile outreach team (MCOT) during crisis events.
.
Admission Eligibility
Tri-County Services serves adults and children in compliance with Health and Human Services criteria:
The person's general intellectual functioning is significantly below average as determined by standardized evaluation testing.
The person's behavior does not meet the level of personal independence and social responsibility expected of the person's age and culture.
The condition must be determined to be a permanent condition that originated between birth and 18 years of age for an intellectual disability and up to 22 years of age for developmental disabilities. It lasts throughout a person's lifetime.
Persons with IDD, Autism, and approved Related Conditions are considered eligible for services.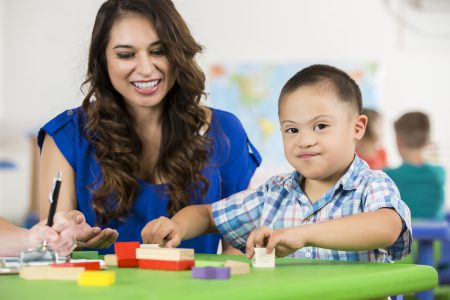 Autism Services (TAP)
Focused ABA Treatment
Designed to minimize challenging behaviors
Maximizes social skills or adaptive skills in specific areas
Treatment level and intensity is driven by the individual specific needs
Needs are determined by  parental interviews and various assessment tools
Treatment is provided by a trained therapist, under the direct supervision of a Board Certified Behavior Analyst
Applied Behavioral Analysis
ABA is an evidence-based treatment proven successful in helping children diagnosed with Autism Spectrum Disorder to develop language, increase adaptive skills, and reduce behaviors that interfere with learning.
Children in the Tri-County Autism Program (TAP) receive Applied Behavioral Analysis treatment under the direct supervision of a licensed Board Certified Behavior Analyst.
Parents and TAP staff partner together to implement ABA throughout the day with the goal of helping each child learn and play with other children at home, at school, and in other environmental settings.
TAP Services
Children in TAP receive an average of 30 hours of therapy per month.
Children in TAP may receive up to 180 hours of therapy annually, as indicated by the child's need.
Treatment is limited to a maximum of 720 hours during the child's lifetime.
Families are critical team members. Parents / Caregivers are required to participate in 2 hours of parent training sessions per month.
Teachers are welcome to visit the program to observe treatment and facilitate generalization of skills to the classroom setting.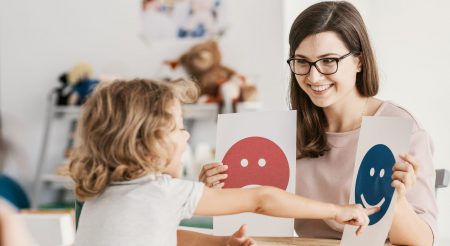 TAP Eligibility Requirements
Documented diagnosis of Autism Spectrum Disorder made by a qualified professional
Children ranging in age from 3 to 15; with services ending on the child's 16th birthday
Texas resident
Service Cost
Families in TAP are responsible for a monthly cost share determined by an initial financial assessment.
If a family has third party insurance coverage that accepts Tri-County's ABA services, the insurance will be billed first.
Tri-County Behavioral Healthcare is an HHSC contract provider of focused ABA therapy for children diagnosed with an autism spectrum disorder.
---
Download the TAP Brochure.
Home and Community-Based Services (HCS)
For information about HCS, please click here.
PreAdmission, Screening and Resident Review (PASRR)
PreAdmission, Screening and Resident Review (PASRR) is a federally mandated program that is applied to all individuals seeking admission to a Medicaid-certified Nursing facility to identify: (1) individuals who have mental illness, an intellectual disability, or a developmental disability (also known as a related condition) (2) the appropriateness of placement in the Nursing facilities, and (3) the eligibility of specialized services.
.
Frequently Asked Questions
What is IDD?
Intellectual Developmental Disability (IDD) is a term that includes many severe, chronic conditions that are due to mental and/or physical impairments. IDD can begin at any time, up to 18 years of age for an intellectual disability and up to 22 years of age for developmental disabilities. It lasts throughout a person's lifetime. People who have IDD have significant limitations in adaptive behaviors with major life activities such as language, mobility, learning, reasoning, problem solving, self-help, and independent living.
How does the intake process work?
Once our access and screening staff receive a call from an individual, family or legally authorized representative, we will gather some demographic information from you and begin the intake process. Access and screening staff can be contacted at 936-521-6228 or 936-521-6203.
How do I obtain testing for my family member?
If the individual is school age, a request to the school for testing should be done in writing.  We are able to test individuals who are of school age, however the school does not have to accept the testing that is completed.  If we deem it necessary for our psychologist to test the individual, we will coordinate a time with the family and it is completed at no cost.
What services are available for children with Autism?
We have an autism program (TAP) for individuals ages 3 to 15 who have been diagnosed with Autism Spectrum Disorder. This program helps children diagnosed with Autism Spectrum Disorder to develop language, increase adaptive skills, and reduce behaviors that interfere with learning.  Treatment is provided by a trained therapist, under the direct supervision of a Board-Certified Behavior Analyst.
What IDD services does Tri-County provide?
The IDD program offers services and supports to assist the individual with remaining to live on their own or with their family.  These supports include job assistance, learning to cook, shop, and how to take care of household needs, as well as learning daily living skills.  Our programs can occur in a group setting or in a one-on-one situation.
How do I start the process of placement?
If you are interested in placement for yourself or your family member, please call our intake line at 936-521-6228 or 936-521-6203 and speak to them regarding to your placement needs.  A staff person from our continuity of care unit will begin assisting you through the placement process.
How do I find out who my Service Coordinator is?
You can call our intake number at 936-521-6228 or 936-521-6203, and they will be able to let you know that information.
How often will I have to meet with my Service Coordinator?
You can elect to meet with your Service Coordinator as often on a monthly or quarterly basis.  This is determined by your level of need and how much coordination is required by your Service Coordinator.
What is Respite?
Respite is a funding source that will pay for someone to take care of an individual with a disability.  This program can only be used for short term relief of the primary caregiver.  The primary caregiver will locate a provider on their own because the respite program does not provide an individual to complete this service.  The program will then provide reimbursement to the primary caregiver.
How many Respite hours can I receive?
The number of hours available changes periodically.  Your Service Coordinator can explain the total amount of respite that is available to you.
What type of Employment Services can you offer?
Tri-County offers assistance with obtaining and maintaining paid employment in a career chosen by the individual.  Services are also offered in the area of resume development, application training, and interview skills.  Once employment has been obtained, a job coach can assist with orientation to the new job and on the job training.
What are the requirements to qualify for Supported Employment Services?
The individual seeking employment must be at least 22 years of age and have the desire to work.
What Day Habilitation Services does Tri-County provide?
Tri-County provides day habilitation in a group setting at one of Tri-County's Lifeskills programs.  Individuals are assessed and have a person-directed plan developed which indicates the area of training required.  Day habilitation generally runs Monday through Friday of every week.
What are the PASRR services provided in Nursing Facilities (NF)?
They are: Habilitative Coordination, Independent Living Skills Training, Behavior Support, Service Coordination, Alternative Placement, Job Support, DME, CMWC, HAB PT/OT/ST, and/or Day Habilitation.
How do I avoid admitting to a Nursing Facility?
Contact PASRR Department/Diversion Coordinator to discuss criteria and process for a NF Diversion Slot.
What do I do if I admitted to a Nursing Facility, I am IDD PASRR positive, and do not want to stay?
Contact Habilitative Coordinator or ECC to discuss criteria and process for a NF Transition Slot.
I need to admit to a Nursing Facility, what is the Process?
Contact PASRR Department to discuss PreAdmission Process, appointment for PL1/PASRR Evaluations, and determine which NFs you are interested in.